Skip to Content
One-Day Bath Renovations for Senior Housing Facilities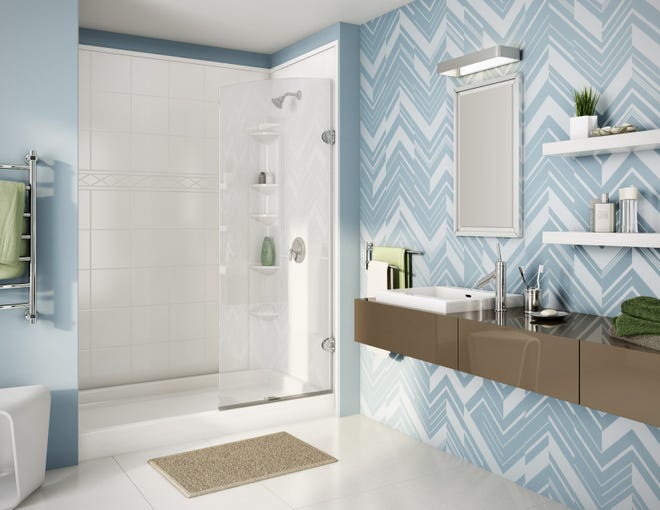 When your parents or loved one decides that it's time to look for a seniors' community or care facility that would best serve their needs, we recommend sitting down with them to write a list of priorities for their new home. Ultimately a good location and responsible management team are important, but when you're matching potential properties with the list you've made, it often comes down to the kitchen and bathroom. Viewing properties will tell you what you need to know. It's not surprising that the bathroom is often more important since most seniors' communities have common dining rooms whereas a safe, clean, and accessible in-suite bathroom is paramount for independence.
Seniors' residence and care facilities are often large multi-unit complexes, so upgrading key areas like bathrooms can be daunting projects for facility managers. The goal is always to secure reliable, skilled tradespeople and timely installation, preferably with a warranty. However, because seniors live there full-time, quality and beauty are equally important to them. Plus, there are a lot of Custom needs to be considered; for instance, many older people have mobility issues and would prefer walk-in showers with lower threshold bases and various other safety equipment, giving them easier accessibility and confidence.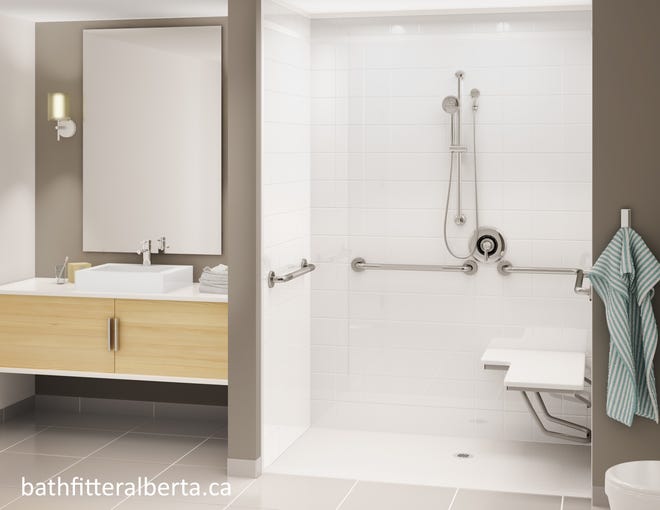 It's crucial that seniors are not displaced while work is being done. In order for a unit to have a bath upgrade, the work literally needs to be completed within 24 hours. Any renovation company taking on such a large-scale project would need to have the ability to remodel multiple units without displacing multiple occupants or leaving work to be done over multiple days or weeks. Most residents are longer-term so it's very important that any bath remodel to be done by a professional company with a solid history of providing durable quality products that will last for many years. For more than 27 years Bath Fitter of Alberta has installed custom-fit, quality acrylic baths, showers, and wall systems for residential homes but did you know they are also well-equipped for full-scale commercial baths, showers, or tub-to-shower conversions; remodels, and new builds?
Bath Fitter's team of trained professionals take care of every step of the process from measuring the space, manufacturing and delivering custom-fit and fully installed acrylic bathtubs, ADA compliant showers, hardware, and accessories, to leaving the bath area fully cleaned and ready to use the next day. There isn't any need for messy demolition or disruption for residents or property managers. Bath Fitters' unique, one-piece-seamless acrylic wall system is not only durable, watertight, and easy to clean but with the absence of grout provides a more hygienic environment.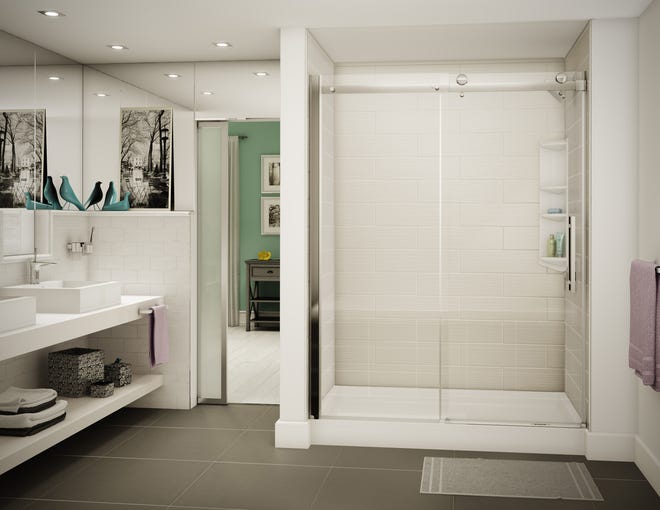 For the past 35 years, Bath Fitter has redefined how hotels/motels/lodges, care facilities, seniors' residences, multi-unit residences, hospitals, institutions, and large facilities renovate their bathrooms for better bathtubs and for the best value! Famous for one-day installation, Bath Fitter is an industry leader and successful franchise, manufacturing their own products right here in Canada. Bath Fitters' well-established reputation along with its best-on-site warranty assures that they are an excellent choice for any type of commercial application. In fact, some of Bath Fitter of Alberta's Canadian partners include Boardwalk, The Foothills Hospital, divisions of the Government of Alberta, Claresholm Social Housing Authority for Seniors Living, and Blairmore Seniors Housing Authority.
COVID-19 safety compliance is a necessary measure for those most at risk. Bath Fitter is committed to safety first, from the initial meeting with the commercial sales specialist to the installation by the certified expert technician, current safety protocols recommended by the Centers for Disease Control and Prevention will be respected.
Ready to kick off your own bath renovation project? Contact a Bath Fitter expert and start planning today.